Welcome to HSG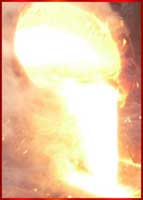 We Think Forward
We are one of the leading manufacturer of steel and construction materials in Bangladesh.
We enjoy a sizable market share in Bangladesh for quality steel products.
We have been actively taking part in building this countryís economy for over three decades. With business insight and knowledge of the steel, construction materials, and energy sector.
We are also taking part in improving the energy crises of Bangladesh, by producing itís own captive power, for our own steel plants.
News

My tweets